International Day of Prayer and Awareness of Human Trafficking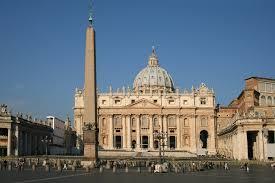 On February 8, 2015 the world will mark the International Day of Prayer and Awareness of Human Trafficking. Pope Francis has asked the two unions of superiors general to mobilize religious worldwide in order to invite as many as possible to join in this initiative against human trafficking and slavery. The pope's World Day of Peace letter spoke out strongly on this topic and he paid tribute to all that women religious in particular have done to combat this scourge. Now the approaching Feast of St. Bakhita is being dedicated as a day of prayer and awareness raising against trafficking and human slavery. We hope that this day will be become an annual international event in the life of the Church worldwide.
UISG and USG are sponsoring the day with the support of various Vatican dicasteries – in particular the Congregation for Institutes of Consecrated Life and Societies of Apostolic Life, the Pontifical Council for Justice and Peace, and the Pontifical Council for Migrants.
Available for download below are:
A letter from CICLSAL suggesting that this day be seen as an integral part of activities for the Year of Consecrated Life with some suggestions for action.
A prayer service for use internationally and a short prayer for daily use.
The program which will take place in Rome. This document contains information about the special website which will be launched on February 2. At www.a-light-against-human-trafficking.info each person is invited to demonstrate their participation against human trafficking by putting on a light in their part of the world. This is an interactive site so there will also be the possibility of adding information about activities planned or which take place in different parts of the world.