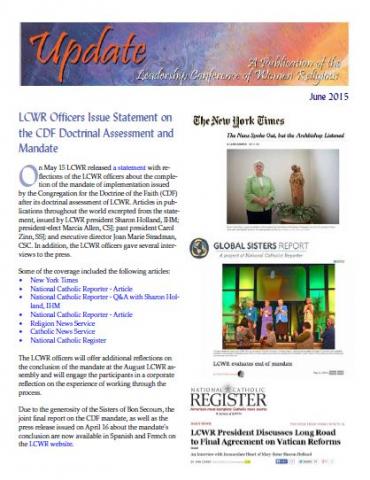 Marcia Allen, CSJ, LCWR President-Elect
The art and science of relinquishment…
Most of us are familiar with the dark night of the soul and the relinquishments, large and small, that go with it.
The doctrinal assessment and the mandate are over. Finished. Done. This generation of leaders will not experience another such in their lifetime (I hope!). Two questions come over and over from the media and from friends and community members alike: What does it feel like to be free of the CDF assessment? What will LCWR do now that the assessment is over?
What DOES it feel like? What WILL we do now?
Click on the PDF version of the newsletter below to read more.