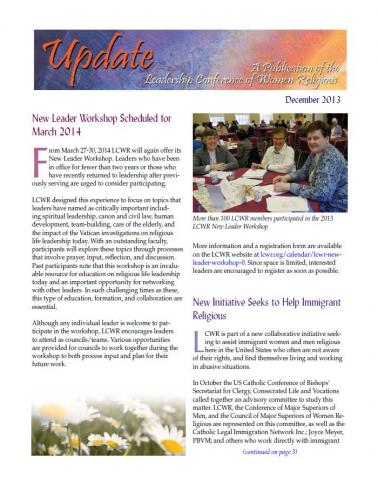 Are We Almost There?
by Sharon Holland, IHM
Are we almost there?
How many journeys have been punctuated by this question as children become impatient, waiting to see Grandma … to see gifts … to go sledding?
We do a lot of waiting. We wait for planes, for appointments, for test results. The elderly wait for the phone to ring, for a visit, for the social security check to come. Immigrants await news of a relative in detention and of laws opening a path to citizenship. People of all classes wait in lines at job fairs, while others wait for news of a college scholarship. Mothers wait for sons and daughters to come home from work or from a date in their high risk neighborhood. Survivors of natural disasters await news of missing family members and convoys with food and water.  Read more by downloading the newsletter.