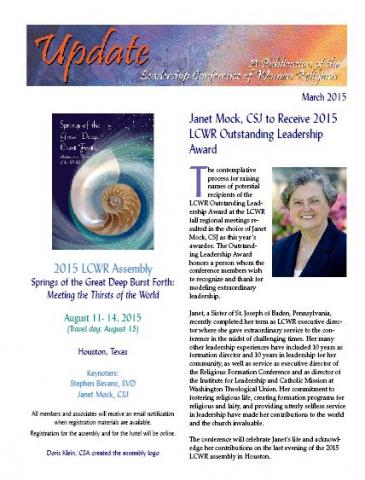 At the Still Point -- The Dancing!
by Marcia Allen, CSJ -- LCWR President-Elect
I want to write about Lent! But first let me congratulate the authors of the Winter 2015 issue of Occasional Papers! You inspire and lead us with your reflections that show experience well integrated. Thank you!
Those middle time reflections seem perfect for this liturgical season -- long weeks of waiting  for winter to turn into spring; a season of impatience and anticipation. A boring season with the familiar readings and urgings to fast, to be attentive, to be generous, to get out of the rut, to make a new start at this work of being a Christ-follower. Time seems to stand still.
Download PDF of the March 2015 Newsletter below to continue reading