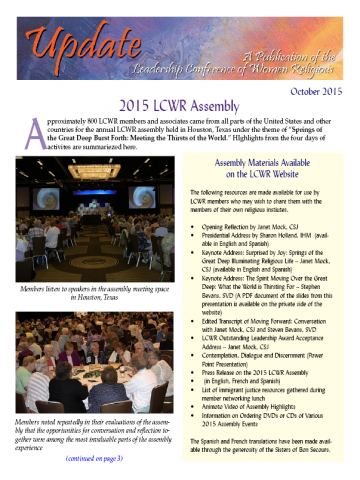 You Are for Me – Salvation?!
by Marcia Allen, CSJ -- LCWR President

Something Richard Rohr wrote in his Daily Meditation on August 26 (2015) struck a note in me:
"The ones we think we are "saving" end up saving us, and in the process, redefine the very meaning of salvation!" A koan, to be sure! But it reminded me of another word of wisdom written by one of my mentors who wrote about a "significant insight" for her life.
Download PDF of newsletter to continue reading