Transition to Renewable Energy Sources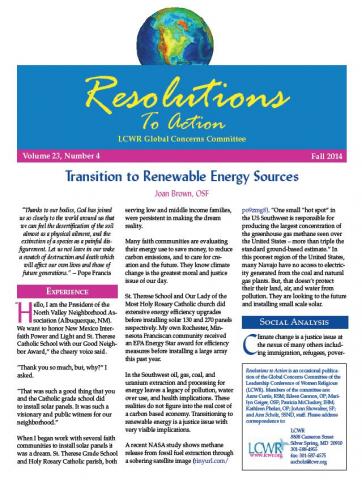 by Joan Brown, OSF
"Hello, I am the President of the North Valley Neighborhood Association (Albuquerque, NM). We want to honor New Mexico Interfaith Power and Light and St. Therese Catholic School with our Good Neighbor Award," the cheery voice said.
"Thank you so much, but, why?" I asked.
"That was such a good thing that you and the Catholic grade school did to install solar panels. It was such a visionary and public witness for our neighborhood."
When I began work with several faith communities to install solar panels it was a dream. St. Therese Grade School and Holy Rosary Catholic parish, both serving low and middle income families, were persistent in making the dream reality.