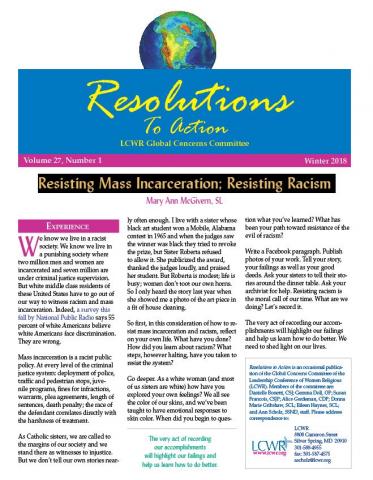 by Mary Ann McGivern, SL
We know we live in a racist society. We know we live in a punishing society where two million men and women are incarcerated and seven million are under criminal justice supervision. But white middle class residents of these United States have to go out of our way to witness racism and mass incarceration. Indeed, a survey this fall by National Public Radio says 55 percent of white Americans believe white Americans face discrimination. They are wrong.
Mass incarceration is a racist public policy. At every level of the criminal justice system: deployment of police, traffic and pedestrian stops, juvenile programs, fines for infractions, warrants, plea agreements, length of sentences, death penalty; the race of the defendant correlates directly with the harshness of treatment. Read more by downloading document below.