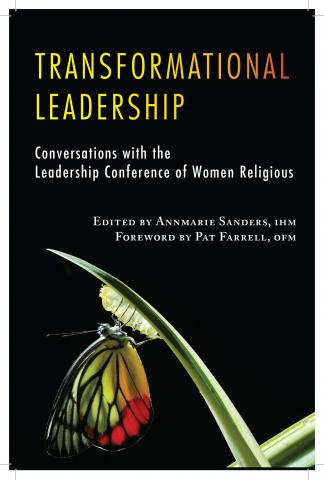 In 2009, the Leadership Conference of Women Religious (LCWR)—an organization representing 300 orders of sisters in the United States—suddenly gained wide attention following a critical doctrinal assessment issued by the Vatican's Congregation for the Doctrine of the Faith. Many became interested in the way the LCWR and its members exercised leadership. One of their members described it as "transformational leadership"—a "way-of-being-in-in-the-world." To better understand this way of leadership, LCWR regularly conducts interviews with some of the most engaging and passionate of contemporary thinkers.
In this volume of interviews, eighteen theologians, psychologists, educators, and religious leaders from various fields and disciplines share their wisdom about a way of leadership able to meet the deep challenges of today's world. Transformational Leadership offers the opportunity to learn from notables such as Walter Brueggemann, Judy Cannato, Joan Chittister, OSB, Constance FitzGerald, OCD, Donald Goergen, OP, Marty Linsky, and Margaret Wheatley.
Transformational Leadership, although originally addressed to American Catholic sisters, provides thoughtful and practical suggestions for living a Gospel-centered life and its unique collection of personalities and insight makes it of interest to all men and women seeking to live and lead with purpose and depth.
Annmarie Sanders, IHM is the communications director of the LCWR and editor of Spiritual Leadership for Challenging Times. She lives in Silver Springs, MD.
Reviews
"This collection is a gold mine for anyone whose ministerial involvement places them in a position of formal or informal leadership in the post-conciliar Church. It brilliantly illustrates why so many in the Church look to the Leadership Conference of Women Religious for a theory and a practical model of Gospel-rooted leadership in the new millennium." — Sandra M. Schneiders, IHM
"Sanders is an amazingly skilled interviewer! Her questions evoke key insights from a group of highly knowledgeable individuals with rich experiences in education, psychology, religious life, government, and other fields. Their responses offer illuminating ideas on the practical and visionary dimensions of leadership, and inspire an approach that is realistic, creative, and courageous." -- Anne E. Patrick, SNJM
Ordering Information
$20.00 plus shipping and handling
• Charge Customers Call toll free 1.800.258.5838 M-F 8-4 ET
• Fax Orders: 914.941.7005 
   Info/Credit Card Orders: http://www.orbisbooks.com/transformational-leadership.html
• Email: orbisbooks@maryknoll.org 
Order form can also be found below. A discount rate is available for LCWR members.
Solidarity with Sisters, a group of lay women and men, has created a set of reflection and discussion questions for this book. These insightful questions can help readers easily apply key concepts in this book to their everyday lives and work situation. See link below.